Rossi. is an exciting young producer, who is making a name for himself with his new fresh cut sounds. 'Rossi.'s sets are inspired by the ever-growing 'minimal groove scene', in Europe. He plays music with the aim of lifting a crowd, his sets will feature lots of cuts, hats and percussion which is stripped down on-top of jazzy and soulful basslines. Rossi. has been building his production over the years. His debut release "RKiNn" (under Ross McCormack) out on Modula Records Vinyl Only VA, has had support from Jamie Jones, waFF, Apollonia, Rich Nxt, Yaya, Rossko. In venues such as DC-10, Burning Man, Kappa Futur, BPM Festival. With further support from his unreleased music from the likes of Enzo Siragusa, Latmun, Micheal Bibi and more.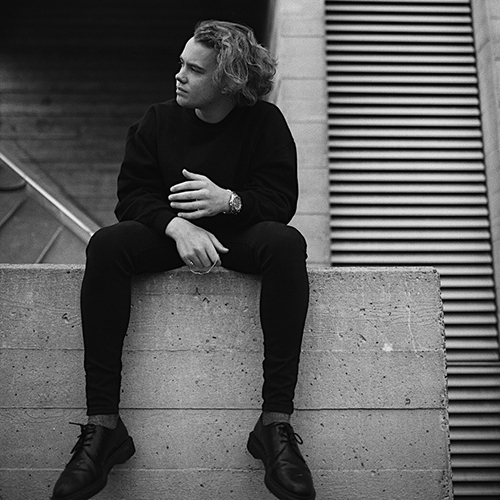 Hi Rossi. Firstly we would like to wish you a creative mood during this all happening and inspiration in the future.
Our pleasure to ask a few questions to you – a new generation representative of highly appreciated artists. As always, our questions are not so deep as the answers of the artists make them so.
Now you live in London, can you describe how this place influenced your approach and musical development?
Ive always felt so lucky to have been from London. Its such a multi cultural place here and there is always so much going on. When I first started going raving there was such a buzz around the House music scene, which I felt I have had the pleasure of growing up in. I remember when fabric was Drum and Bass on Fridays and House on a Saturday. Going into fabric on a Saturday and getting so inspired by the DJs they had (who at the time I had no clue who anyone was, but the music was always top draw) … I was always blown away watching Craig Richards play. I saw him play warm ups, closings and peak time sets alongside the biggest names in the scene. He knew exactly how to control the crowd and play the mood of his slot, that has always stuck with me as a DJ. Another massive influence on me as an artists was experiencing the Fuse London parties. I remember my first fuse was just a residents lineup with Seb Zito, Rich Nxt and Enzo Siragusa many years ago, and still one of my favourite fuse parties ive been too. The vibe at the party was perfect, filled people who were there because of a love for music and the music itself was like nothing I had experienced before. A blend of grooving house and stripped back garage. I was hooked, and its been a massive influence on my sound.
Which artists have been inspiring you since the very beginning and how old were you?
Along the way I have had so much inspiration that I think has blended together in my head to have created the sound I like. My dad used play early Defected and El Divino music around the house and in the car, which gave me a massive education and love in the sort of soulful happy house sound. Then the first time I went to Ibiza I was 16 in 2012. I think this was either the first or second year of Music On. I had no idea who Marco Carola was, but I was brought to see him alongside Miss Kittin at Amnesia . The place was rocking, but it was so different to the Music On parties you see today. Carola's beats were more stripped back, tribal and hypnotic, that was my early love and inspiration. A sort of tribal rolling house that you used to hear in Ibiza when I was first going. I became obsessed with the likes of Carola, Richie Hawtin, Barem, Alexis Cabrera, and many more. Then as I grew up and started loving bit more of a groove in music. Artists like: Alexis Raphael, Rich Nxt, Fabe, Traumer, IO Mulen, Sweely, Christian Burkhardt, (early) Demarzo.. all of the artists I seemed to like had epic baselines. I began to figure out that I loved basslines, I was addicted to hearing ones that just rolled for ages that you didn't get bored of. All of this wrapped into one, is where I believe the sound I have is inspired from.
How do you think the minimal scene developed and changed since you first started?
I think its always been un-written area of defining what this sort of "new minimal" sound is. In my opinion, If you want to hear real Minimal, then you must look at artists like Rhadoo, Raresh, Arapu, Barac, Prikhu and all that sort of gang. Music that is so stripped back, yet effective, that the only word to describe it is 'Minimalistic'. The music I make is definitely inspired in some ways by that sound. But I think the word minimal has been used now to define music that isn't quite "Tech-House" and not as deep as "Techno". So is a broader spectrum of artists that are now considered 'Minimal'. Which is think how I think the development of this scene has changed over the years and will continue to change as more people move away from the Tech House sound of a few years ago.
You've had worked with some great people over last year. How does the collaborations with a newly known persons starts?
Collaborations happen pretty easy and quickly. Usually if I have met another artist at and event then we make a bond and start working together in the studio or through projects. A lot of the time I have come into contact with people on instagram and then we have started sending projects back and fourth. Myself and Mehlor had made 3 tracks together before ever meeting. Currently I'm working on collabs with Stephan BazBaz, Toman, Casey Spillman and more.
«Applause» is what you deserve after your new track released on Tamango Records. Other than that, is there anything else you'd expect from this release?
Ahhh thank you very much!! To be honest I don't ever expect anything from my releases. I just love making music and sharing it. That may sound cheesy or cringe but its true. Most satisfaction comes from seeing a video of people enjoying your track or hearing feedback from people that they have fond memories with it 🙂
Check out Premiere for track 'Applause' is out on Tamango Records!
Skip back to main navigation