Mannheim's own Fabe has an unpredictable way of surprising the crowd with his natural use of the edgy essence of classic house drive and uptlifting dynamic groove, with a forceful touch of techno. Rising to moderate prominence as resident of BE9 and founder of his own label, Salty Nuts, his music production and sets are mainly influenced by his roots, shape-shifting through crowds and constantly interconnecting with them. A raw layer of heavy-bass sound, old school house and sparkling groovy notes on top; Fabe's vision will continue to expand, crossing boundaries through music production, energetic sets and a bag full of salty nuts for mood boost.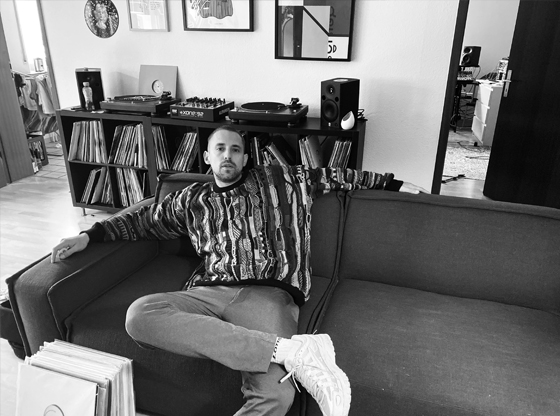 Hello, Fabe! We are very glad to have you onboard of our TBX project. There is a couple of questions we prepared for you. Nothing exceptional, however, your answers and opinion will make them special.
What have inspired you to write this great track called "Gadget O'Flow" from the latest release on your own label Salty Nuts?
I can't really remember but actually everything is always depending to my mood. Every day can be different. I just think about explaining myself musically. It's always about my personalty that i wanna share musically with my listeners.
What is one of your absolute favorite vinyl to play live?
I can't tell you. And if i would know i don't know if i would tell you. It's maybe something out if my record bag i didn't even know the name of the artists. Even when i played it 100 of times i often just know the artwork. 🙂 but anyway i can give you a personal tip. Everything from Kevin Saunderson from the late 80's and early 90's is pure fire. For me it's a trademark in terms of sound. It was definitely ahead of time.
What is the difference between playing a DJ set and using a live setup?
I never played live under the alias Fabe but it's definitely two different worlds and different ways of making art. As a DJ you are much more flexible with your collection. You can grab the vibe and play any kind of genre you think it's fitting to room, crowd and soundsystem.
As a live act you are usually bound on your own productions. But anyway it's a great chance to be creative cause you have control about any element in your songs.
Which elements do you believe makes a great minimal track?
There are tons of ways to achieve good sound. But when it comes to minimal music i think it's super important to have a nice balanced mix. The basic drums (kick snare and hi hat) have to be shaped that way that they flow perfectly together. Tuning, gate, velocity and the right eq'ing is vitally important.
Which is your favorite studio equipment you would definitely use while making every single of your tracks?
the Elektron analog Rytm MK1, no doubt 🙂
Check out premiere Fabe – Gadget O'Flow out on Salty Nuts.
Skip back to main navigation